Plastic Stacking Boxes, Stacking Crates and Stacking Trays
CratesUK, has one of the largest and widest range of stackable plastic storage containers and boxes in the UK.
We have thousands of plastic crates available in stock at the most affordable prices.
All of our Boxes, Crates and Lids are manufactured to the highest standard ensuring a high quality product. Our plastic stackable trays and crates come in many colours and sizes that are not always shown.
Please contact us if you require more information on our Plastic Stacking Boxes, Stack Crates and Stackable Trays or Alternatively Request a Quotation by clicking on a Stacking Container below.

Read more »
Please use the guide below to identify and help you choose the right plastic boxes for your requirements.
When it comes to plastic storage boxes and crate hire, so please contact us if you are not sure which plastic box best suits your needs. All of our plastic stacking box containers are manufactured to the highest quality ensuring total customer satisfaction.
Plastic Box Size
Small Plastic Container Boxes:
Small plastic storage containers are specifically designed and manufactured for picking small parts, component storage and secure small part distribution to all industry sectors including automotive, manufacturing food and retail. These boxes can be used in storage racking and warehousing.
Medium Plastic Container Boxes:
Medium plastic storage containers are a multi purpose product used for distribution, automated and manual handling. Our range of plastic boxes can vary greatly from being very shallow to being as deep as the plastic box is long. Our range of medium plastic storage container boxes are available in a huge range of different sizes and colours but are mostly rectangular in shape.
Large Plastic Container Boxes:
Large plastic storage containers are mostly used to transport and store large, bulky products and liquids. Our range of large plastic storage container boxes are available in a huge range of different large sizes and colours but are mostly rectangular in shape.
Stacking Box Strength
The strength of the plastic container is an essential part of determining which plastic box, container or tote is right for your individual application. The plastic tote box needs to be suitable for the job intended; Heavy duty applications need to be served by heavy duty plastic boxes and lightweight applications can be served by a more affordable and lightweight plastic box which will help also with handling and distribution.
Our range of plastic storage crates are mostly manufactured from virgin or recycled plastic normally Polyethylene or Polypropylene. The density and material used determines the strength of our plastic stacking crates. Extra strength is given to the box using reinforced ribbed sides and bases.
The plastic box can be manufactured from high density, medium density or low density plastic depending on the application and strength requirement of the plastic container.
All of these different sets of values determines how well the plastic box containers protect and serve the product being distributed or stored and the right strength container can enhance the plastic storage container's lifecycle.
Stackability of Plastic Boxes
To ensure safe storage in palletised distribution and warehousing racking, all of our plastic stacking crates and boxes stack safely and securely on top of each other.
Our boxes have been designed to work in conjunction with standard and european pallets and fit on either, helping to maximise space and aid handling.
Stacking heights of the plastic containers depends on the strength of the boxes, the contents weight and design of the plastic container. Please take in to consideration all of these factors when high stacking of crates is needed for an application.
If you have any questions with regards to stacking heights ofg individual plastic boxes please do not hesitate to ask advice from our sales team who will be more than happy to help.
Modular Plastic Box Containers
Some of our range of plastic boxes are specifically designed to be modular. This allows the user to be able to stack 2 smaller plastic boxes on to a larger plastic container within the same range allowing for more efficient handling and storage. Our range of Plastic Euro Boxes used mainly for manufacturing have this functionality.
Lids for Plastic Stack Boxes
Most of our plastic box container range are supplied un-lidded. Lids are available for the majority of our plastic stack containers and totes to help with secure storage of high value goods or important documents. You can secure the box lids by using cable ties. We provide either a drop-lid or a hinged lid depending on your application.
If a lid is available for our boxes it will be shown in the related products section of the product page.
Ventilated and Perforated Plastic Boxes
When products require constant air flow in transit or storage a perforated box or a ventilated crate is used. Fresh food produce is a good example of a product that requires ventilation to keep the contents as fresh as possible.
Ventilated crates can be supplied with perforated sides and base, ventilated sides with a solid base or perforated base with solid sides.
Coloured Plastic Totes and Crates & Visibility
Colour options are also available on the majority of our plastic storage boxes including blue, red, grey, green, white, transparant, orange, purple and pink. The colour options for the plastic stackable containers will be highlighted on the product page.
Colour coding can also be used in internal and external processing by using different colour plastic boxes to help identify contents. Colour options can also be used for corporate identification and maximum visibility.
If you do not see a colour that suits please contact us and we may be able to help.
Secure Plastic Boxes
If additional storage security is needed for an application, attached lidded boxes can be supplied with tamper-proof plastic seals. Security seals can also be numbered individually for specific applications wherecontents is of extreme importance.
Food Grade Plastic Storage Boxes
Nearly all the plastic stacking crates we supply are suitable for use within food applications due to the plastic we use to manufacture the stack containers being made from food grade plastics.
This means that naked and unwrapped product is perfectly suitrable to transport and store within our boxes.
If you are unsure whether any of our products are safe for food please ask us and we will be happy to give you advice.
Internal Dividers and Inserts
Internal inserts and dividers are also available for some of our plastic storage containers. The dividers allow the user to sub-divide the box in to smaller compartments for organising smaller parts and components.
If a divider or insert is available for the box it will be shown on related products within the product page.
Branding, Printing and Labelling
Printing logos, text, telephone numbers and website addresses can be printed directly on to all of our boxes allowing for corporate branding and aesthetic value.
Many of our products also allow for labelling via label holders for drop-in card labels or pimpled areas for adhesive labels. The pimpled area allows for easy removal of sticky labels.
Automatic Handling and Automated Supply Chains
Our range of plastic storage containers have been specifically designed to integrate with many automated systems both internally and externally. If you wish to carry out a trial using our products we would be happy to provide product for internal testing.
Used Plastic Boxes and Second Hand Crates
Used and secondhand plastic storage stack boxes are also available from time to time. We only supply used plastic boxes if they are sound, reasonably clean and fit for purpose.
Please contact us to see if we have any stock of used storaage containers which we can supply you.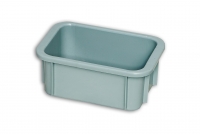 300 x 200 x 125mm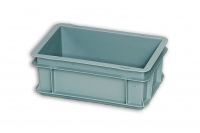 300 x 200 x 120mm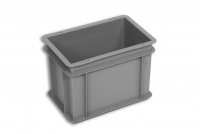 300 x 200 x 220mm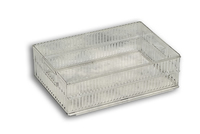 380 x 274 x 114mm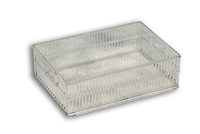 380 x 274 x 114mm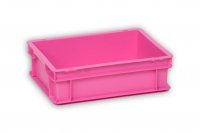 400 x 300 x 120mm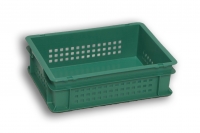 400 x 300 x 120mm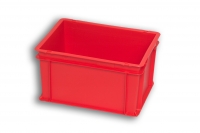 400 x 300 x 220mm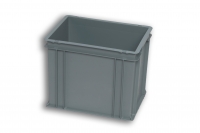 400 x 300 x 325mm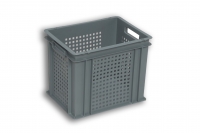 400 x 300 x 325mm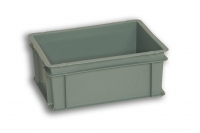 400 x 300 x 170mm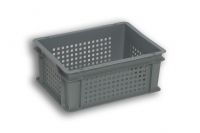 400 x 300 x 170mm